FRÉDÉRIC DEMOISSON, MEILLEUR OUVRIER DE FRANCE 2019
"EVERY CREATION IS UNIQUE"
FRÉDÉRIC DEMOISSON, MEILLEUR OUVRIER DE FRANCE 2019
"EVERY CREATION IS UNIQUE"
At Mad Verrerie D'Art, we put a premium on experimenting, innovating and exploring old and new glass blowing techniques to bring life to magical pieces of art. Every creation is unique.
Our inspiration is neither divine nor supernatural. We work hard every day and thrive on our travels and collaboration with other artists from all over the world.
MADE TO ORDER
We will create tailor-made glass work and jewellery according to your specifications or from an existing model, thereby transforming your project into reality.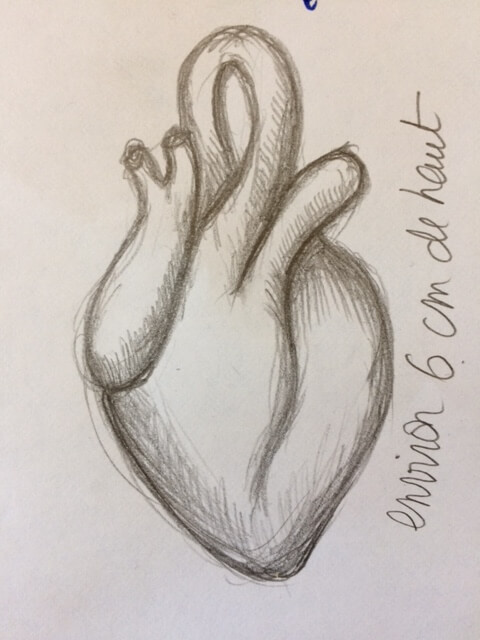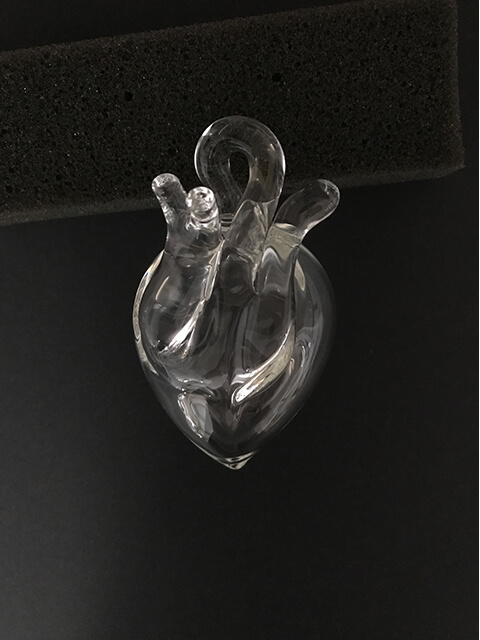 FINE JEWELLERY
Jewellery making is a great opportunity for us to use our know-how of sophisticated techniques in order to craft unique and extraordinary pieces of art. All our jewels are carefully packed in a beautiful case, engraved with the inscription "Mad Verrerie D'art", and delivered with a certificate of authenticity.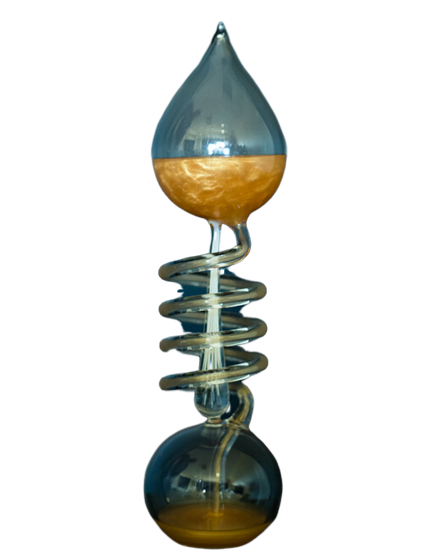 HAND BOILERS ("BOUILLANTS DE FRANKLIN")
Discover an amazing and playful object. When you hold it, the heat from your hand impacts the air pressure inside the glass, making the liquid move in a quite surprising way. This tool is particularly interesting for schools and physics class, being an uncommon and visual way to understand air and liquid dynamics.
GLASS SCULPTURE
It is possible to sculpt glass from tubes or sticks of glass. Thanks to its plasticity when heated, glass can be welded, folded, flattened, stretched at will.
We can create any kind of shape, character or scenery.
FILIGREE
One of our favorite techniques but also one of the most complex. The production of a blown filigree piece torch is long and tedious. We create our own glass rods with a decoration of coloured threads that intermingle and then stretch to the desired shape. Then we have to assemble them patiently to create a hermetic tube, allowing us to then blow this piece using the assembled filigranes to form an artistic decoration, playing on the colours and geometrical forms.
THE MAGIC OF GLASS
Even after so many years, we are still mesmerized by the magical moment when the glass creation is spinning in the flame. It takes a lot of concentration to not get hypnotized, and lose control of the temperature and shape of the glass piece of art.
We strive to create new objects to surprise you, and to combine the useful with elegant items to decorate your table.
DISCOVER THE FRUITS OF OUR COLLABORATION WITH OTHER ARTISTS
COLLABORATIONS
AN INCREDIBLE YEAR FOR MAD VERRERIE D'ART 2019 ended on a very good note, after one the craziest years Mad Verrerie D'Art has known. I owe this success to the support of my close ones and all of you who believed in my [...]
"MACHINERY IN THE SERVICE OF ART" The invention of the wheel 3500 years ago has been a crucial milestone in the human technological progress, and was a revolution in transportation, industry and communication. It is also the starting point of modern machinery.It made [...]
We have built this unique lighting fixture in collaboration with Bruno Teot, a renowned iron artist from our region.  The lamp structure is made of stainless steel to acquire  a very esthetic result.  Mad Verrerie D'Art accepted the challenge  of making glass leaves and [...]